What do you get when you mix water skis, Dancing with the Stars, and a great tan? Meet Erin!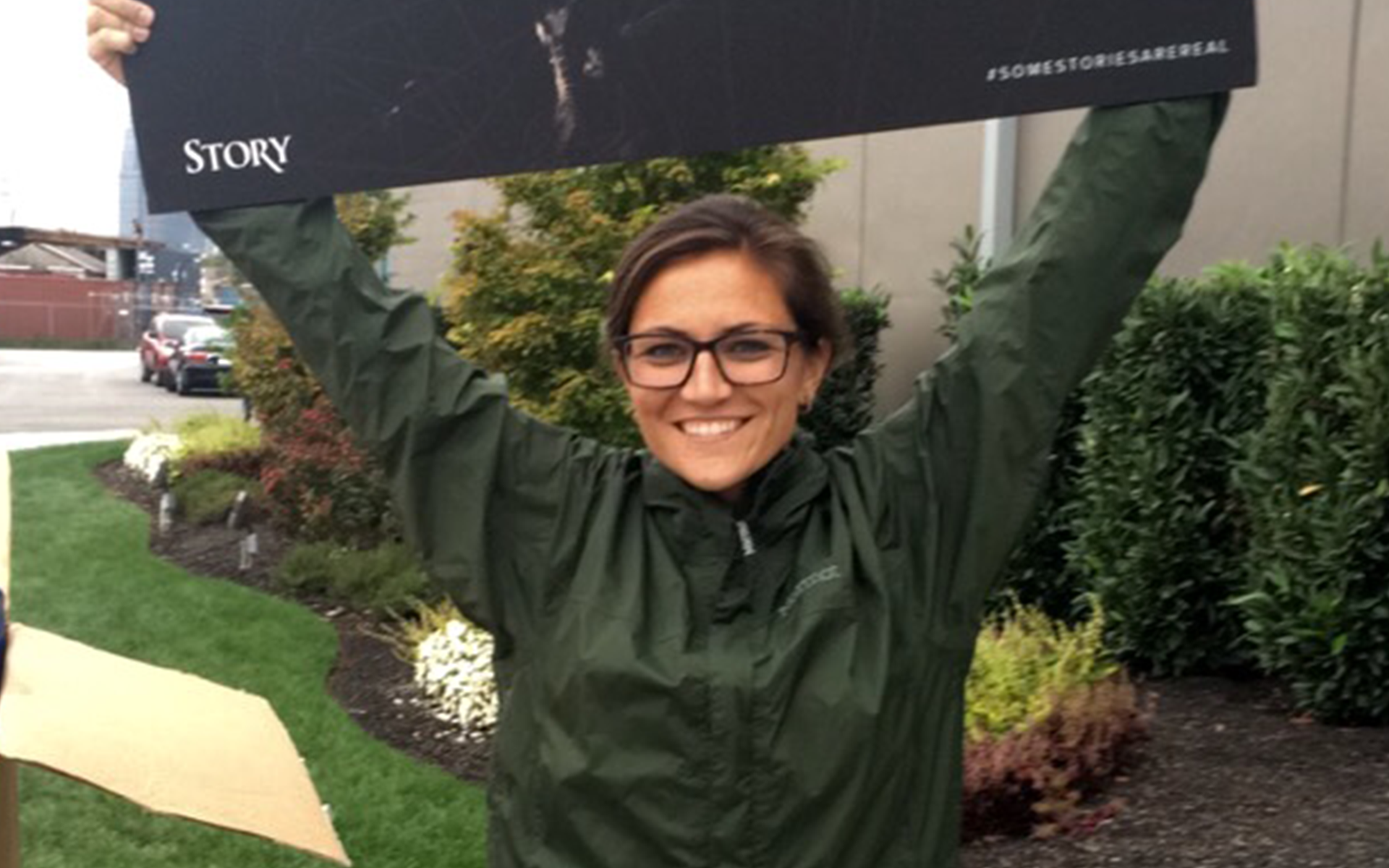 You've met Jake, Aaron, Katy, Barak, and Nadia. Now we would like to introduce you to our native-Hoosier marketing coordinator, Erin Todd!
Born and raised in Indiana, you can always count on Erin to bring back corn and stories of water skiing at her family's lake house when she returns to the office from visiting home. She loves the lake so much that when she was a baby her parents used to put her on their boat as a last resort to lull her to sleep. It worked every time! As a grown-up, Erin uses the lake to practice barefooting, but she still finds time to relax, and sometimes even nap, when out on a boat.
This explains her flawless tan, but don't expect Erin to bask in the sun if there are birds around. She is afraid of the potential bodily harm they could cause. However, there is one species she can't get enough of- cats! Erin has two cats of her own, Marley and Lola, and she thinks that they may be the most expensive bargain kittens of all time. You won't hear her complain, though. Apparently, their couch cuddles while watching her favorite show, Dancing with the Stars, are priceless!
You also can't put a price on the passion Erin has for Blood:Water. In August of last year, Erin packed all of her belongings in her Toyota and left Indiana for Nashville. Her only plan of action was to walk into our office and ask to be a part of Blood:Water's story. She began as an intern and quickly worked her way up to a full-time position. Now, Erin is the girl-boss that makes our marketing train run!