Contributing to the development of sustainable water, hygiene, and sanitation in central Ethiopia.
Drop of Water + Blood:Water Partnership
In partnership with Blood:Water, Drop of Water (DoW) is contributing to the development of sustainable clean water and proper sanitation facilities in the Bursa and Hagere Mariam districts of Ethiopia. Working with existing structures, especially governmental structures, will allow Drop of Water the flexibility to address the community need from a demand-driven perspective, while also allowing them to implement sustainable solutions. Even though the districts have experts available for WASH projects, the lack of NGO intervention in the area has limited the opportunity for these local experts to serve their community. Hence, Drop of Water will collaborate with these experts by building their capacity and growing existing networks to encourage and develop local leadership and engagement. 
The goals of this project are to:
Improve access to safe and sustainable water sources for 600 Households (3,000 individuals) in rural villages of Bursa and Hagere Mariam districts of the Amhara and Sidama regions in Ethiopia. 

Build the capacity of 400 rural families to practice hygienic and balanced dietary behavior, and balanced nutrition-focused feeding practices for children, mothers, and pregnant women through the adoption of home and school gardening practices.

Promote and enable improved hygiene and sanitation practices for 600 households through: capacity building; engagement of local community networks in Climate Resilience Water Safety Plan (CR-WSP) implementation; and working with existing traditional establishments, such as WASH committees

Enhance the WASH behavior and practice of 1,600 students in eight schools through the promotion of school WASH programming and Menstrual Hygiene Management programming for 80 female students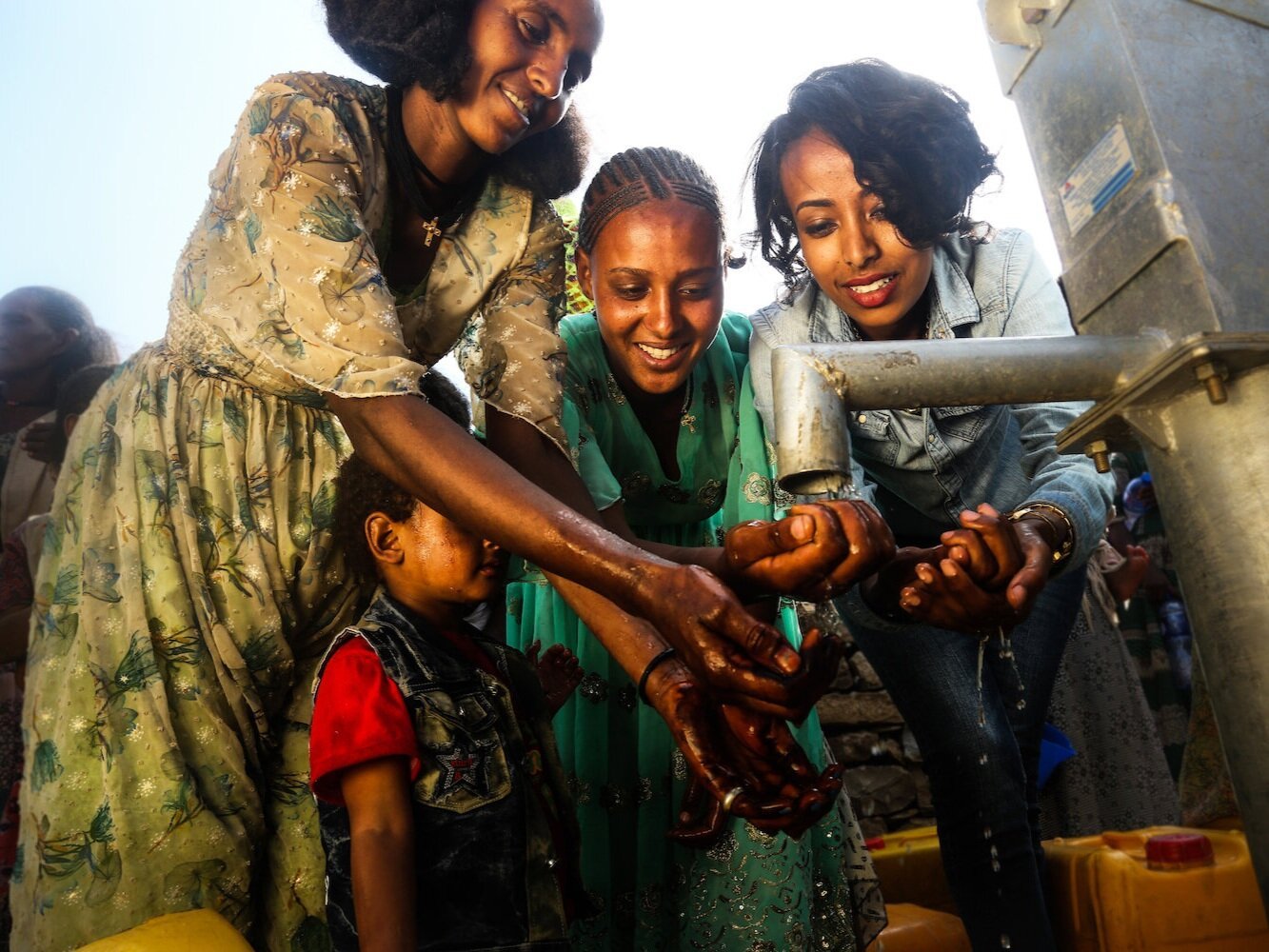 While these areas are rich in biodiversity and groundwater resources, there are no current interventions of NGOs (non-governmental organizations) supporting the local communities with access to sustainable WASH (water, sanitation, and hygiene) services. Thus, despite the natural abundance, the lack of infrastructure makes accessibility and use negligible. The Bursa and Hagere Mariam districts' clean water access and sanitation coverage is 41% and 29%, respectively, which led the districts' Water Bureau to assess their need and request for help in the area.
Drop of Water will also be working to mitigate the effects of malnutrition across these districts. In Hagere Mariam, it is reported that over 50% of pregnant and lactating mothers are malnutritional, which contributes to the high rate of stunting in the region. The impact that a lack of nutritional education and the precedence of malnutrition have on adolescents contributes to a dangerous cycle: the poor nutritional status of pregnant women is transferred to their unborn children.
Drop of Water began in 2009, when seven Mekelle University students saw firsthand the impact a water organization can make in Ethiopian communities. With the mission to eradicate the water crisis in Ethiopia by providing access to clean water, advocating for proper sanitation and hygiene, and promoting the protection of the environment, Drop of Water has implemented over 80 water points and provided clean water to thousands of individuals since its founding.
Drop of Water has implemented an effective three-step approach to its mission: providing access to clean water, helping communities create strategic plans in areas prone to water shortage, and running an Aware, Active and Change campaign, which leverages professionals and university students to learn about, advocate for, and create water, sanitation, and hygiene solutions in their communities.
Learn more at dropofwater.org.
Partnership Timeline: Third grant cycle (partnership started in 2017)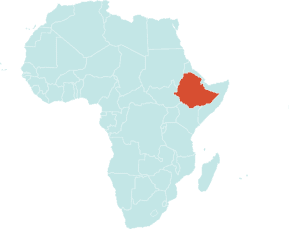 The Federal Democratic Republic of Ethiopia is located in the north-eastern part of Africa commonly known as the Horn of Africa. Unique among African countries, the ancient Ethiopian monarchy maintained its freedom from colonial rule with the exception of a short-lived Italian occupation from 1936-1941. In 1974, a military junta, the Derg, deposed Emperor Haile Selassie (who had ruled since 1930) and established a socialist state. Torn by bloody coups, uprisings, wide-scale drought, and massive refugee problems, the regime was finally toppled in 1991 by a coalition of rebel forces, the Ethiopian People's Revolutionary Democratic Front.
A constitution was adopted in 1994 and Ethiopia's first multiparty elections were held in 1995. A border war with Eritrea in the late 1990s ended with a peace treaty in December 2000. In August 2012, longtime leader, Prime Minister Meles Zenawi died in office and was replaced by Deputy Prime Minister Hailemariam Desalegn, marking the first peaceful transition of power in decades.
Country Population: 114 million people
National Language: Amharic (official)
Sources: Ethiopian Embassy  |  CIA Factbook (2022)