Community Asset Building and Development Agency
Improving health outcomes of school-going children and their families while strengthening the livelihood of those impacted by HIV/AIDS in western Kenya.
CABDA + Blood:Water Partnership
In partnership with Blood:Water, CABDA will implement the Maji Safi Maisha Bora Project to improve the health outcomes of school going children and their families while also strengthening the livelihood for those that are impacted by HIV/AIDS in both Navakholo and Shiveye locations.  Provision of clean water at the school and household level will minimize the time lost thus allowing girls to remain in school, women to be involved in income generating activities, creating employment for their youth as well as improving their ability to take care of their families. Income generating activities that will include businesses and farming activities. In this context, the dual approach will increase income and improve the security and bio-diversity of nutrition within the families. The families engaged in nutrition interventions will also be engaged in savings and lending activities using community methodologies supporting improved livelihoods. CABDA's approach creating integrated interventions through the project aims to create a continuum of improved health at both households and schools for the benefit of beneficiaries. 
The goal of the project is to improve the health outcomes of school going children and their families and strengthen livelihoods for those that are impacted by HIV/AIDS in Navakholo and Shiveye locations of Western Kenya. These initiatives will:
Improve access to safe water through construction of rainwater harvesting tanks in 5 primary schools and protection of 5 springs reaching 2,500 children and 2,450 members of their families

Improve access to sanitation facilities reaching 1400 school going children in 5 primary schools and 2,450 family members at household level through latrine construction

Improved hygiene practices by 2,500 primary school going children in 5 schools and 2,450 their families' members through promotion of sanitation and hygiene best practices

Improve the household livelihoods for 100 HIV-affected families through interventions that support food security, improved nutrition and income generation through linkages to other partners.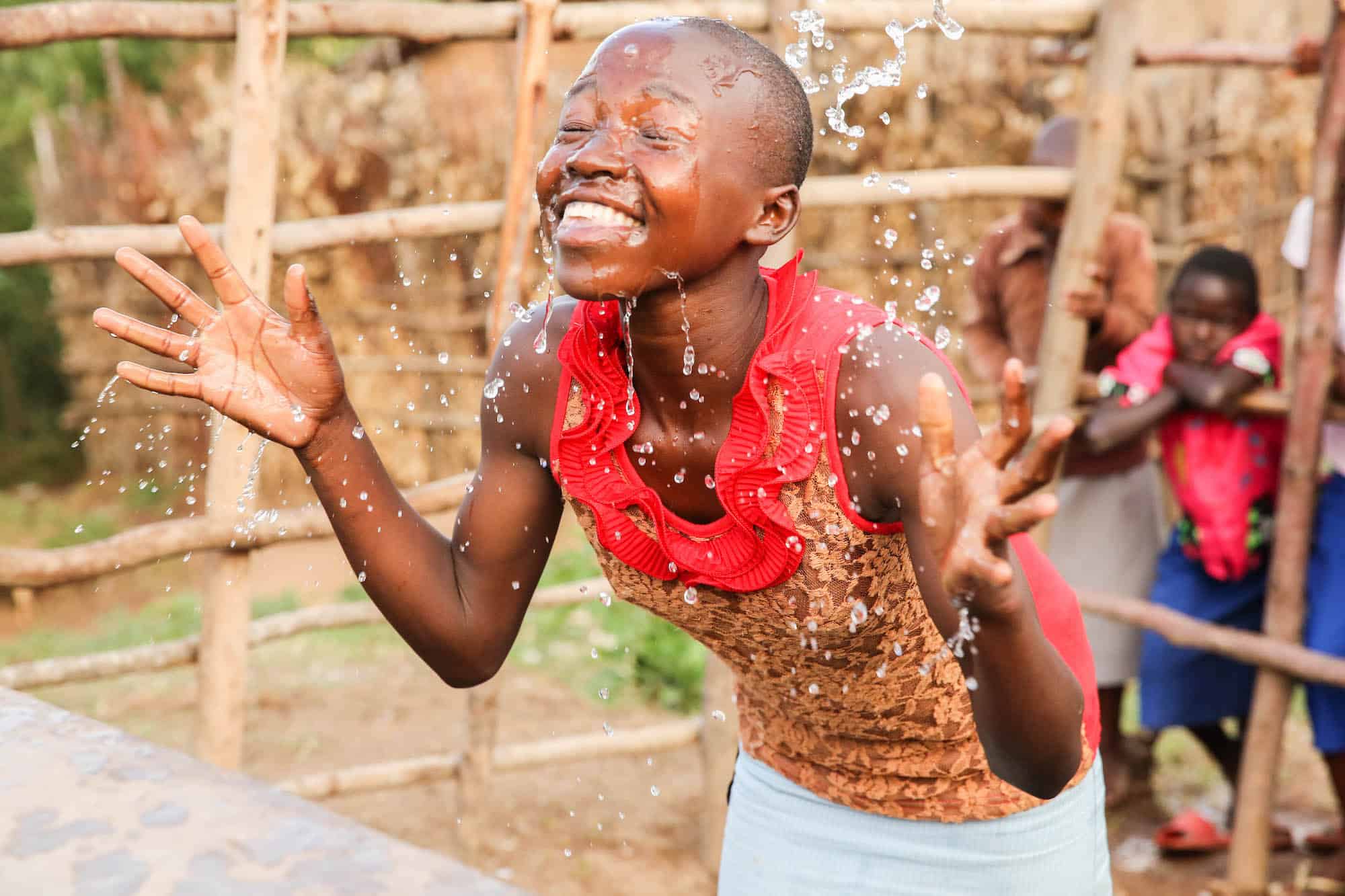 Significant WASH and HIV/AIDS issues challenge the western part of Kenya, most specifically in Navakholo Sub County and Shiveye sub-locations of Kakamega County (the location for this project). The current data reveals new infections in HIV/AIDS and high teenage pregnancy, with Kakamega being the second highest region nationally. Diarrheal diseases are also a challenge in these communities which is caused by lack of safe water, poor sanitation, and hygiene practices which led these communities to approach CABDA for water and sanitation services. 
Water coverage in Shiveye is 10 % and sanitation coverage is 50 %. Water coverage in Navakholo is 54% and Sanitation 40%. Families and schools who lack water, sanitation and hygiene (WASH) facilities walk for a long distance of about 1 km looking for water. Women are economically and socially disadvantaged which results in their lack of involvement in decision making and other things due to cultural taboos and beliefs. Women carry the burden of being the primary caregiver for children.
Community Asset Building and Development Action (CABDA) was started and registered in 2005 as a Non-Governmental Organization (NGO) in Kenya. After working with two different international NGOs, the founder of CABDA noted that children, youth and Women were facing numerous challenges. This included health, unemployment, economic, poor access to water, and sanitation among others. She then partnered with other people who had noted the same challenges and started the organization.
Recognizing international organizations are here today and tomorrow they might not be there, CABDA sensed a local mechanism to address the challenges faced by the community had to be created, with a vision for a better life for children, youth and Women in our communities. The founder decided to work with these most vulnerable groups to ensure that they have good health, education, water, sanitation, hygiene, jobs, wealth and start income to meet their basic needs. CABDA's mission is working together with Children, Youth and Women in Western Kenyan to identify available assets within and outside their communities so as to create sustainable wealth for them.
Learn more at cabdakenya.org.
Partnership Timeline: First grant cycle (partnership started in 2022)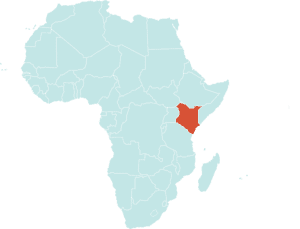 Background: Following 70 years of British colonization, Africans began to protest Great Britain's rule over Kenya. In 1952, after years of unrest and rebellion, Governor Sir Everlyn Baring declared a state of emergency for the country, eventually forcing the colonial government to allow for African representation in the Legislative Council. Eight African leaders were elected, leading to the formation of the Kenya African National Union (KANU). KANU attained 83 of the 124 seats in the House of Representatives in 1963, and gained full independence later that year under Mzee Jomo Kenyatta.
In August 2010, Kenyans overwhelmingly adopted a new constitution in a national referendum. The new constitution introduced additional checks and balances to executive power and devolved power and resources to 47 newly created counties.
Country Population: 56 million people
National Languages: Kiswahili (official), English (official)
Sources: Kenya Embassy Washington, DC | CIA Factbook (2022)