Partners for Community Transformation
Contributing to the development of sustainable water, hygiene, and sanitation in central Uganda using schools as a catalyst for transformation.
PaCT + Blood:Water Partnership
In partnership with Blood;Water, Partners for Community Transformation (PaCT) is improving access to sustainable clean water and improved sanitation and hygiene practices in the Kapeke sub-county in the Kiboga district of Uganda. In order to address these issues, PaCT is using the WASH Model Schools of Excellence approach. In this model, schools act as the center of project implementation, with deliberate strategies to impact the surrounding communities. Schools will intentionally carry out three key hygiene practices: 1) using improved sanitation facilities; 2) washing hands with soap/ash; and 3) drinking safe, clean water. This model reinforces these practices at home, and helps to provide access to nutritional meals. 
The goal of the current project with Blood:Water is the creation of 5 WASH model schools of excellence, impacting behavior change and 85% coverage of safe water, hygiene and sanitation in schools and surrounding communities by 2023. PaCT will accomplish this by: 
Increasing access to safe, clean water and sanitation facilities in 5 schools and their surrounding communities in the Kiboga district

Improving the health, knowledge and practices of 2,000 students around hygiene and sexual reproductive health

Improving the nutritional outcomes of children by 30% in 5 schools and their surrounding communities in the Kiboga district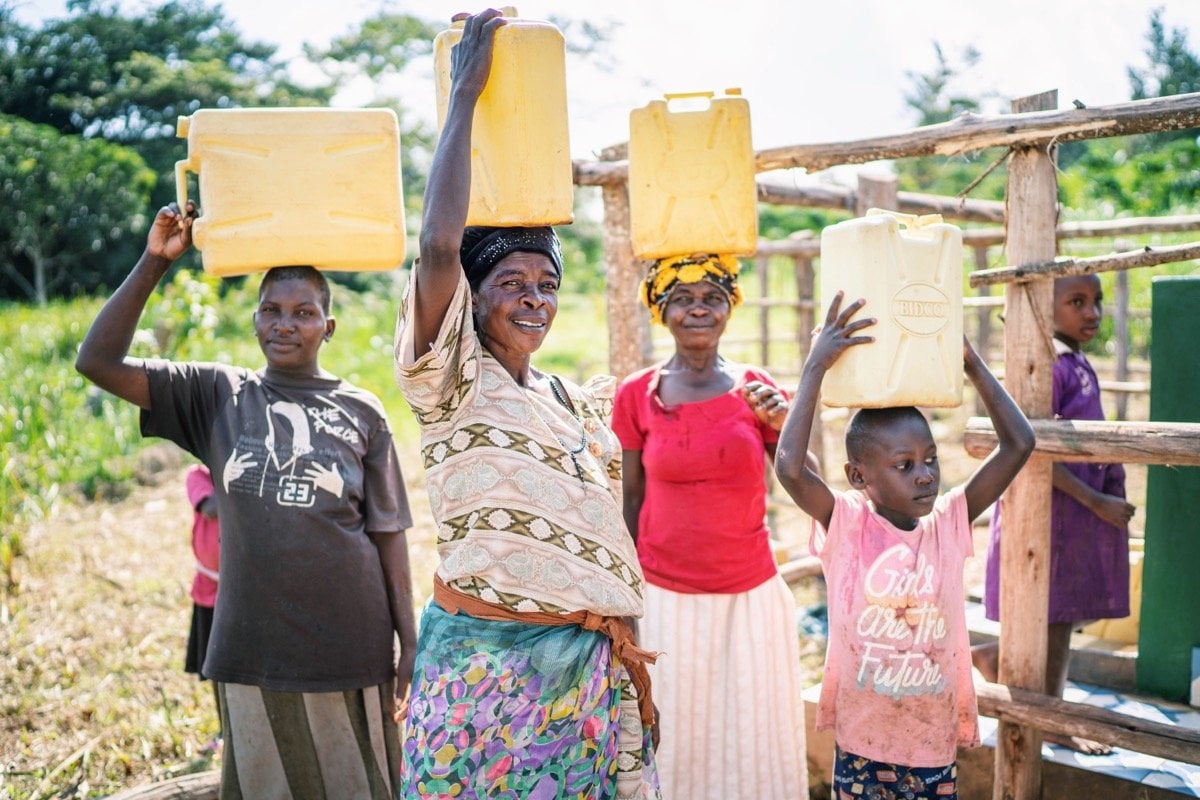 With 58% coverage (compared to the 75% average in the district), Kapeke is one of the sub-counties in the Kiboga District of Uganda with the least access to water, sanitation, and hygiene coverage. In the most affected areas, households rely on water from unprotected, hand-dug wells, unprotected springs, surface water, and rainwater, which drastically increases health risks such as malaria, typhoid, diarrhea, or cholera. 
A recent situational assessment in five schools revealed that only one school had a functional water source while the others were either broken down or had no water source. None of the five schools had safe sanitation facilities for students, and none had programs for WASH (water, sanitation, and hygiene) and reproductive health education in place to improve students' knowledge, attitudes and practices. Girls suffer when their schools lack private and clean sanitation facilities, as they have no place to manage their periods. As a result, many girls are forced to drop out of, or miss significant portions of school once they reach adolescence. 
Partners for Community Transformation ("PaCT") was established in 1995 with the mission to "support and positively contribute to the lives of vulnerable Ugandans in order to help them attain full recognition in society through the provision of education support, poverty relief initiatives, health systems strengthening, human rights awareness and embracing Christian values." In the WASH sector, PaCT focuses on public partnerships with communities and government stakeholders to intentionally bring grassroots structures and governments together for more sustainable practice. 
PaCT was previously known as Mityana Uganda Charity until May 2018 when the Board of Directors in consultation with different stakeholders resolved to re-brand the name to "Partners for Community Transformation (PaCT)" to best represent the organization's geographical coverage and activities. PaCT has largely been operating in the Mityana and Mubende district in central Uganda with some activities extending into four neighboring districts.
Learn more at pactug.org.
Partnership Timeline: Third grant cycle (partnership started in 2017)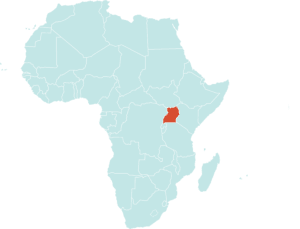 Uganda developed from the nineteenth century kingdom of Buganda, based along the northern shore of Lake Victoria. The colonial boundaries created by Britain to delimit Uganda grouped together a wide range of ethnic groups with different political systems and cultures. These differences complicated the establishment of a working political community after independence was achieved in 1962. The dictatorial regime of Idi Amin (1971-79) was responsible for the deaths of some 300,000 opponents; guerrilla war and human rights abuses under Milton Obote (1980-85) claimed at least another 100,000 lives. The rule of Yoweri Museveni since 1986 has brought relative stability and economic growth to Uganda. A constitutional referendum in 2005 canceled a 19-year ban on multi-party politics. In December 2017, parliament approved the removal of presidential age limits.
Country Population: 46 million people
National Languages: Kiswahili (official), English (official)
Sources: Uganda Embassy | CIA Factbook (2022)