Community Partnership for Relief and Development
Contributing to improved water, hygiene, sanitation, nutrition, and early childhood development in southern Malawi.
COPRED + Blood:Water Partnership
In partnership with Blood:Water, Community Partnership for Relief & Development ("COPRED") is contributing to the improvement of personal and family hygiene, sanitation, early childhood development, and HIV/AIDS prevention and care in the Mwanza and Blantyre districts of Malawi. Through organizational strengthening and financial support, Blood:Water empowers COPRED to engage the communities it serves with education regarding HIV prevention and WASH practices, as well as nutritional support. The organization emphasizes education for children, so they can contribute to their own development in the future. 
COPRED ensures that community members are involved in the planning process and implementation of its projects and operations (a Blood:Water emphasis). Early childhood development centers are often the entry point for COPRED's work. Specifically, the goals of this partnership are to:
Increase access to safe, clean and adequate water, hygiene, and sanitation facilities in 2,120 households. This includes increasing access to personal hygiene education and materials for 2,310 adolescents (1,240 girls and 1,070 boys).

Prevent nutritional deterioration among vulnerable populations (notably children and people living with HIV) in 2,120 households.

Increase access to home and learning center-based early childhood development services for 1,610 children to improve child and family developmental outcomes.

Strengthen collaboration with government departments and organizations providing services for early childhood development; water, sanitation, and hygiene (WASH); and HIV/AIDS programming.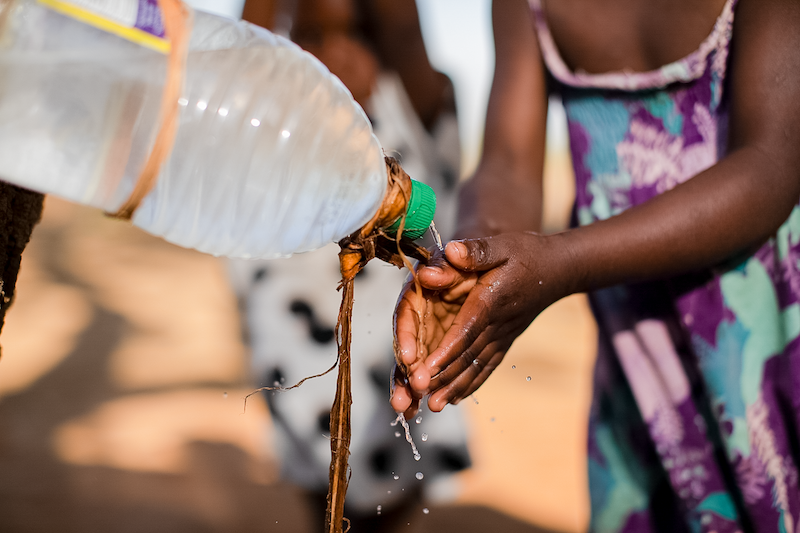 According to the recent Blantyre Social Economic Profile (2022) there is 60% coverage of basic drinking water, 49% coverage of basic sanitation services and only 20% coverage of basic handwashing facilities. In the Mwanza district, water coverage is 72% within a distance of 500 meters, and handwashing facility coverage is only 12%.
COPRED was founded in August 2000 as a response to the needs of orphaned children and widowed mothers in southern Malawi. It has since expanded its mission to eradicate poverty and mitigate the negative impacts of the HIV/AIDS pandemic in Malawian communities.
Since its founding, COPRED has established partnerships in over 260 villages and has developed a Sustainable Livelihoods Development program, which includes an integrated approach to HIV care and prevention as well as the realization of WASH practices. COPRED intentionally targets vulnerable populations most affected by the HIV/AIDS and water crises, such as: children, pregnant and breastfeeding mothers, orphans, and people living with HIV.
Partnership Timeline: Third grant cycle (partnership started in 2017)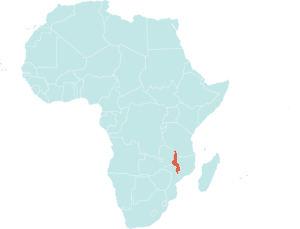 From the late 15th to the 18th centuries, a prosperous Kingdom of Maravi - from which the name Malawi derives - extended its reach into what are now areas of Zambia and Mozambique. In 1889, a British Central African Protectorate was established, which was renamed Nyasaland in 1907. African nationalism in Malawi began in the early 1950s in opposition to British colonization. However, it did not gain momentum until after 1958 under Hastings Kamuzu Banda's leadership, who led the country to independence in 1963. Not many years later Malawi was declared a Republic, and Banda was made president for life. After years of operation under a single-party government, the Alliance for Democracy and the United Democratic Front (UDF) emerged, eventually leading to the first free election in over 30 years. In 1994, Banda was defeated by Bakili Muluzi of the UDF.
Through the rule of Muluzi and his predecessors, including Bingu wa Mutharika, Joyce Banda, Peter Mutharika and Lazarus Chakwera, the country has continuously struggled with economic and social progress, food shortage, and the HIV/AIDS crisis. 
Country Population: 21 million people
National Languages: English (official) and Chewa (common)
Sources: Brittanica | CIA Factbook (2022)