Our Lady of Perpetual Support
Improving and sustaining the health and well-being of individuals and families living with HIV in western Kenya.
OLPS + Blood:Water Partnership
Our Lady of Perpetual Support (OLPS) works in HIV/AIDS response through strategies in comprehensive support to orphans and vulnerable children (OVC)*, secondary and higher education support, and household economic empowerment. They accomplish this through care and treatment at their HIV clinic, through outpatient medical services at their community dispensary, and through care and support involving food and nutrition, shelter, protection, psychosocial support, and other improvements to their livelihood. 
The goal of the current project with Blood:Water, called Arise and Shine, is to improve the health, resilience, and livelihood outcomes of HIV-affected households caring for orphans and vulnerable children (OVC) in Kisumu East Sub-County in Western Kenya. . Through its Community Health Strategy, OLPS will work with the community to:
Provide 1000 enrolled OVC with need-based care and support services for two years effective April 2023
Strengthen the capacity of 380 households so that they are adequately prepared to meet the health and social needs of their children
Provide 349 people living with HIV with enhanced HIV adherence support, and support them to achieve complete viral suppression by March 2025
Provide 100 children (selected OVC and their peers) with school-based hygiene promotion training and certify them as Teen Change Ambassadors (TCA) using the Participatory Hygiene and Sanitation Education (PHASE) Methodology by March 2025
OLPS's partnership with Blood: Water began in April 2021. The partnership was built around the implementation of a multidimensional 2-year project aimed at addressing the health and social needs of HIV-affected and infected households caring for OVC as well as contributing to the elimination of mother-to-child transmission of HIV. OLPS's mission of empowering people affected and infected by HIV and AIDS aligns seamlessly with Blood:Water's mission of ending water & HIV/AIDS health disparities in Africa through organizational strengthening & financial support. This missional alignment has been instrumental in ensuring that the two organizations build a mutually beneficial partnership for sustained organizational health and growth.
*OVC (orphaned and/or vulnerable children) refers to children who have lost their parents – or are at risk of losing one or both parents – to HIV-related illness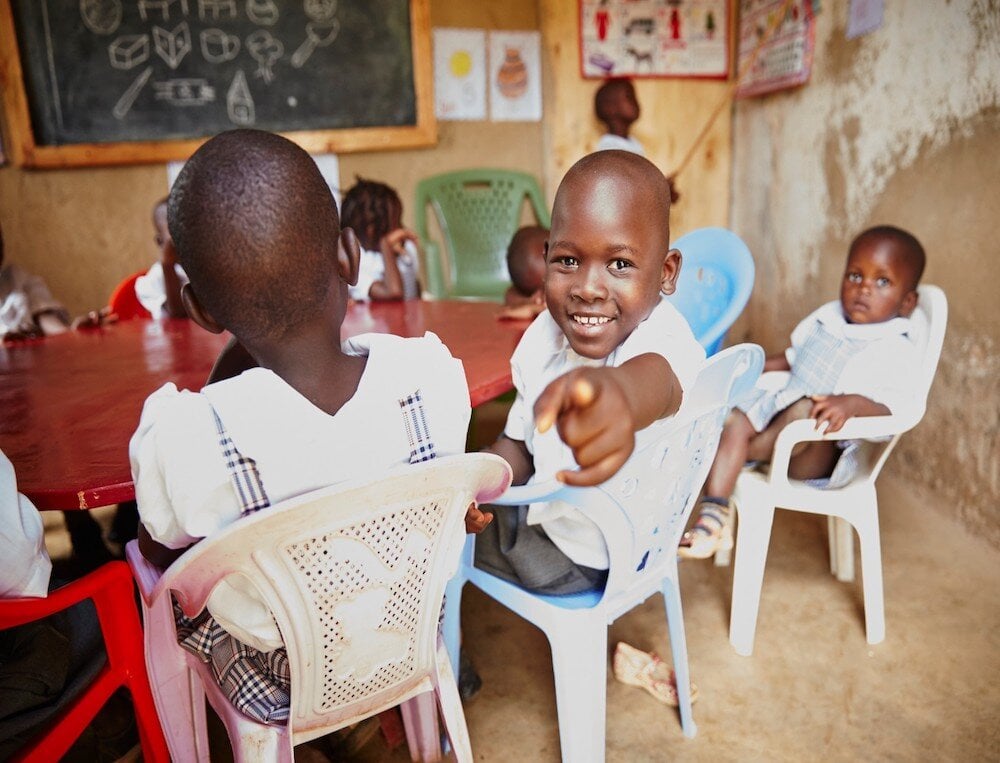 The HIV rate in Kisumu County is 17.5%, nearly four times higher than the national average of 4.9%. About 145,460 people are living with HIV in this area, 13% of whom are children. About 2,296 new infections are registered among children aged 0-14 years every year. More than 50% of the children infected through mother-to-child transmission will not live to see their fifth birthday. There are also 4,612 identified OVCs with an unknown HIV-status at risk of delayed treatment, economic difficulties, family separation, and other adverse situations.
Our Lady of Perpetual Support for People Living with AIDS and Orphans (OLPS) is a community-centered, non-governmental organization currently working in Kisumu County, Kenya to address HIV and its devastating effects, especially on children and women. OLPS launched in 1992 when a former nun and a small group of women responded to the challenges facing those who are HIV-positive, such as stigma, lack of medication, higher risk of mortality, and other consequences on children and the community. 
Since then, OLPS has widened its approach based on proven best practices in community health. With over 20 years' experience working in the community, OLPS has built a rich history of service, anchored in its governance and guidelines for project success, organizational integrity, and sustainability.
Learn more at olpskenya.org.
Partnership Timeline: Second grant cycle (partnership started in 2021)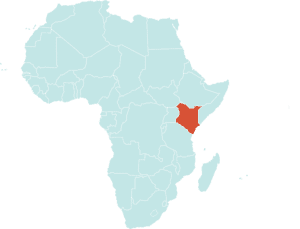 Background: Following 70 years of British colonization, Africans began to protest Great Britain's rule over Kenya. In 1952, after years of unrest and rebellion, Governor Sir Everlyn Baring declared a state of emergency for the country, eventually forcing the colonial government to allow for African representation in the Legislative Council. Eight African leaders were elected, leading to the formation of the Kenya African National Union (KANU). KANU attained 83 of the 124 seats in the House of Representatives in 1963, and gained full independence later that year under Mzee Jomo Kenyatta.
In August 2010, Kenyans overwhelmingly adopted a new constitution in a national referendum. The new constitution introduced additional checks and balances to executive power and devolved power and resources to 47 newly created counties.
Country Population: 56 million people
National Languages: Kiswahili (official), English (official)
Sources: Kenya Embassy Washington, DC | CIA Factbook (2022)