Blood:Water Convenes 2023 Partner Summit in Nairobi, Kenya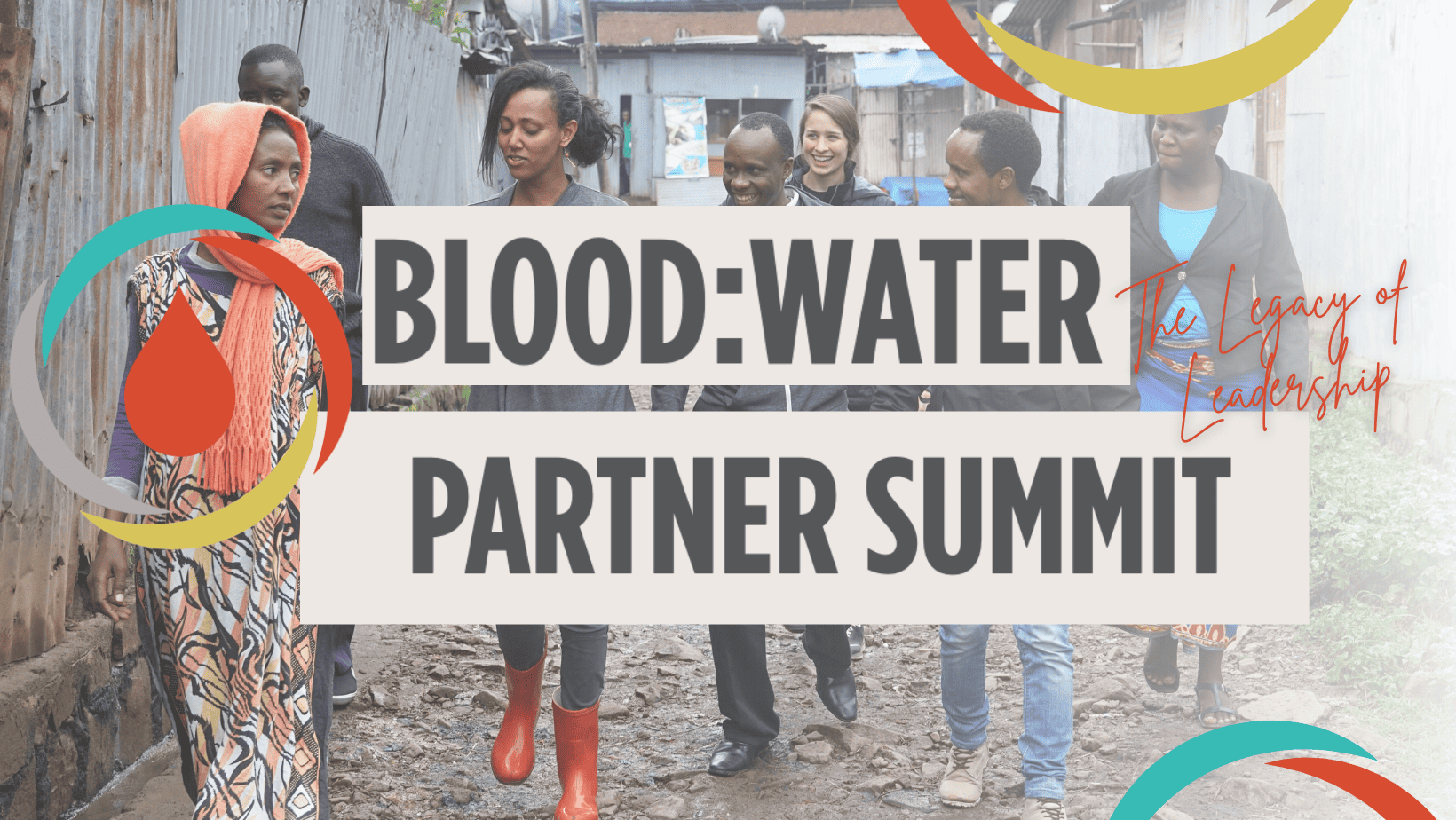 We are overjoyed to convene our 2023 Blood:Water Partner Summit in Nairobi, Kenya September 25-29, 2023! As one of our Leader Collective offerings, the Partner Summit is our biennial, all-partner in-person gathering that aims to convene and cultivate our partnerships community. This week-long engagement aims to deepen peer learning, develop leaders, expand networks, and create a space for us to enjoy time with one another. 
We are most excited as this is our first in person gathering since before the events of the COVID-19 pandemic in 2020.  So much has transpired in this time:  We have welcomed new partners into our community, while others have completed our 8-year relationship. We are looking forward to celebrating this together!
The theme for this year's gathering is The Legacy of Leadership. We will embark on discussions and learning that will challenge us to reflect on our posture as leaders. Each of us has a story individually and institutionally. These stories tell of the journey that has shaped where we are today, while igniting a vision for what is to come. How can we hold space for our stories, learn the lessons, and evolve in changing times to create community-centered impact for generations? How do we cultivate leadership that outlives any single leader? How do we empower the next generation to go farther than we ever could?
We are looking forward to diving into this very powerful dialogue with the hope of leaving impacted by the gift of shared experiences, the strength of vulnerability, and open minds. Follow us on our social media platforms for updates and highlights throughout the week!
#bwpartnersummit23