As my time as an intern is coming to a close, it's crazy to think this whole journey began almost exactly a year ago. Although I started my internship with Blood:Water in Nashville this May, I was able to join the annual intern retreat in Yelm, Wash. in October 2017. During my time at the retreat, I was surrounded by so many amazing people from all over the U.S. who were doing truly phenomenal work. It was so life-giving to "nerd out" about nonprofit work, development, and ministry together as an intern program community. The retreat was where I was reminded that God has a funny way of putting you right where you need to be, even if you don't realize it—and for me that place was Blood:Water.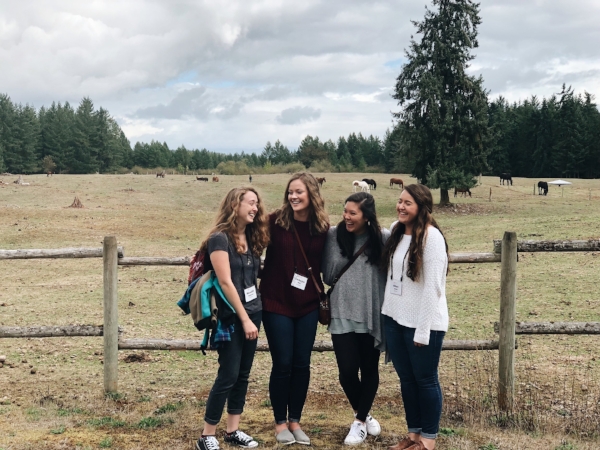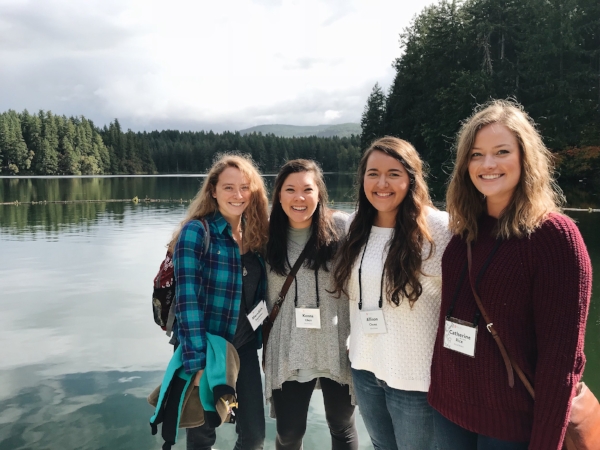 I am very much an introvert. As someone who deeply desires to work in the nonprofit sector–a sometimes uncertain field that often requires you to put yourself out there–I feel my meekness is sometimes my greatest enemy. That, coupled with moving more than 700 miles away from home this summer to work with Blood:Water, was something I was nervous about tackling.
When I officially started the internship in May, I began reading Jena's book, One Thousand Wells. While I am no Jena, and can only hope to accomplish anything close to what she has, I definitely saw a lot of myself in her when she talked about her childhood and college years. To see myself in the stories she shared, to rest in the words of wisdom she wrote, and to experience firsthand the greatness that has come from Blood:Water while being in the office helped me realize there is a place for me at the table.
Jena writes, "My talents are not in being the most capable person in the room but in knowing when I need others and remaining teachable." I usually count my quiet nature as a negative and think that it makes me less capable despite my drive and passion. However, the perfectionist in me didn't even consider that when working in community toward a common goal, it isn't necessary to be the best at everything. The beautiful thing about community is that what you lack, others make up for, and vice versa. Community creates one whole, diverse, capable, mountain-moving force. As Blood:Water was formed that was the case, and as Blood:Water continues that is still very much the case.
Witnessing the work of the Blood:Water staff and partners, who share my passion for lasting change at the community level that is above all empowering and dignifying, is something that I will not ever forget. Here, when someone needs help, another will lend a hand; when someone struggles, another will be there to offer encouragement; when someone is happy, another is there to celebrate and share in their joy. But most importantly, when carrying out the mission of Blood:Water to partner with Africa to end the HIV/AIDS and water crises, all participate wholeheartedly.
There is a place for everyone at the table of this mission. At Blood:Water, everyone shares the same passion but uses different skills and strengths to find balance and achieve excellence. And even as a quiet, young, graphic-design intern, Blood:Water has helped me learn that no matter where my journey takes me, there's a place for me too.