What is Sustainable Development? Proven Ways We and Our Partners Commit to It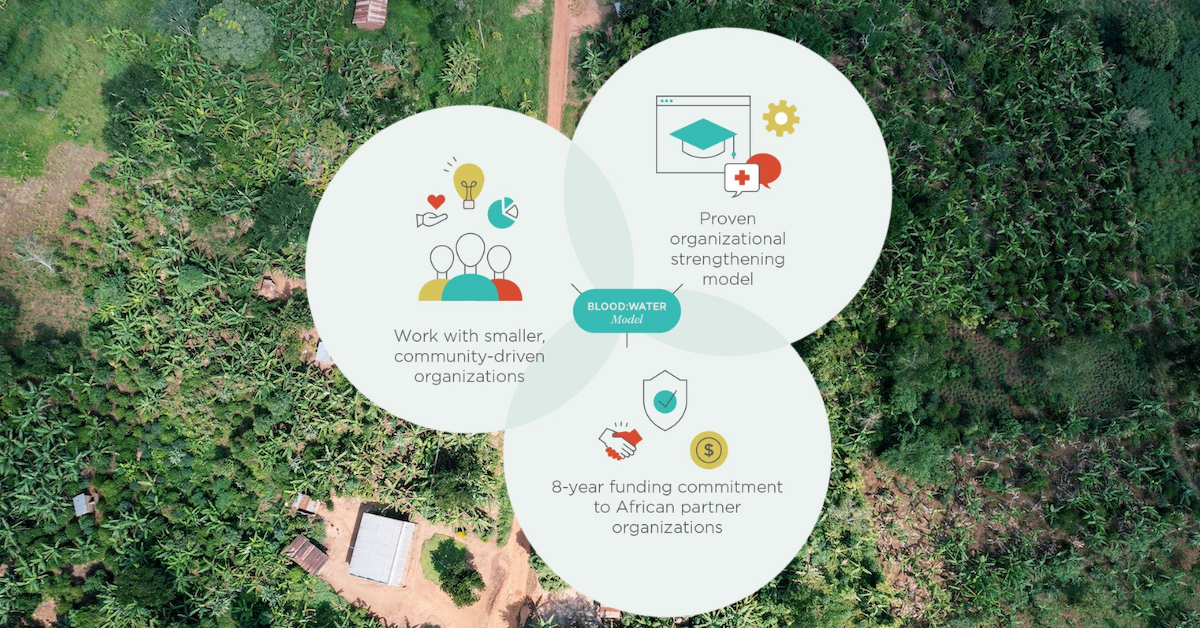 Often we think of sustainable development in reference to a non-profit or organization that has no reliance on outside funding or assistance of any kind. This mindset is not necessarily wrong, but the topic is much more nuanced than this.
What exactly is sustainable development, and does it have a universal definition? Any organization you ask may define it differently depending on their mission and purpose; it can be seen as socially-constructed based on the context in which it is being used.
The concept became universally known after a 1987 Oxford University Press publication titled "Our Common Future: The World Commision on Environment and Development," also known as the Brundtland Report. They defined it as, "development that meets the needs of the present without compromising the ability of future generations to meet their own needs." Sustainable development is often thought of on this grander scale: if we keep growing as we are, is this way of life actually feasible for the foreseeable (or even unforeseeable) future?
In terms of daily actions we can take to achieve sustainable development, we can look at organizations like our partners that are engaged in their communities making sure that it happens for everyone. We can define sustainable development in this context as the way an organization structures operations without outside dependency, so that they can continue doing their work for more and more people, creating long-term, sustainable change. The work in communities must be scalable, measurable, lasting, and locally-oriented, meaning any solutions implemented will continue to exist and improve the community's well-being.
The most common place you may have heard of sustainable development is in the UN's 17 Sustainable Development Goals, which have also played a large role in our work and our partners' considerations of their programming in the field. Check out this video clip from our partner, Lwala Community Alliance, for their views on sustainable development.
---
How Does Blood:Water Work to Achieve Sustainable Development?
Blood:Water has addressed sustainable development with our partners by incorporating organizational strengthening (OS) into our model. Blood:Water was built on the foundation of communities in Africa being the answer to the WASH and HIV/AIDS crises faced in their communities. We partner with local, African-led nonprofits to create lasting change. This model has shown to be sustainable because the organizations we partner with are acutely aware of the needs of the community, simply because it is their community and they are already engaged in this important work there.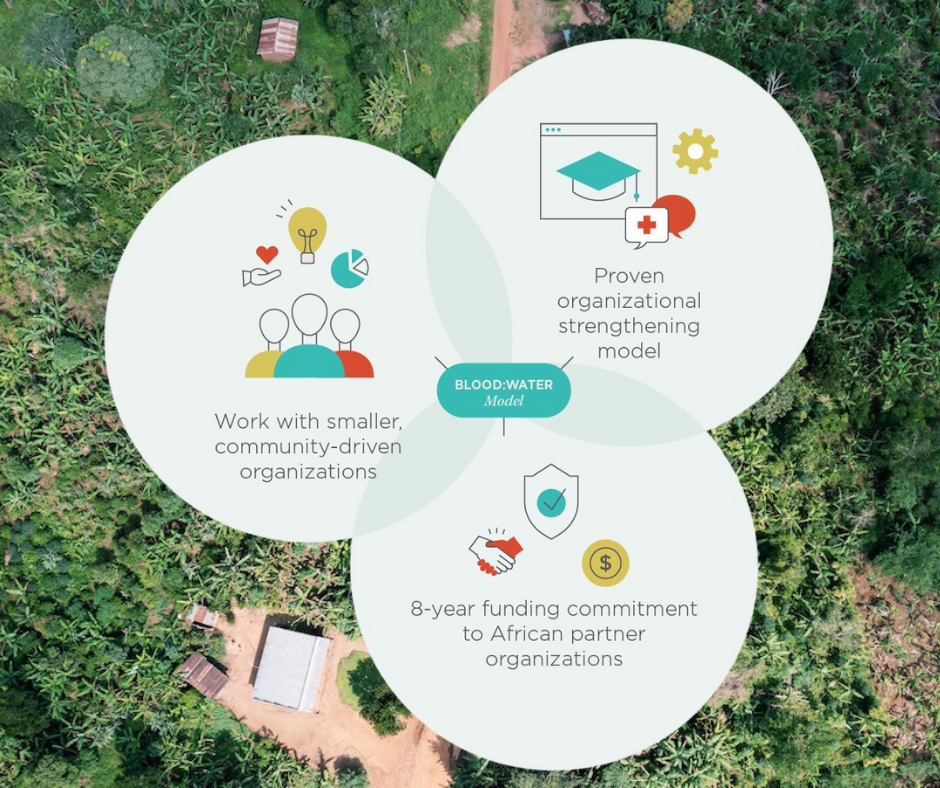 By implementing these OS strategies, we aim to utilize this structure in a way that promotes sustainable development with our partners. Our goal when partnering with these organizations is to work with them for four, two-year cycles for a total of eight years. By the end of this time we see them functioning at a higher organizational capacity than when we started working with them, so that they can keep doing their work for as long as they're needed.
We measure the success of our OS program by these four long-term outcomes we hope to see by the end of each partnerships; we believe these outcomes are essential steps to ensuring sustainable development:
---
Is Sustainable Development Achievable?
Sustainability is something that every organization should be working towards in all areas of their organization from staff to program implementation to community involvement in decision-making. And while sustainable development includes the concept of non-reliance, it is also important to recognize the importance of partnerships as we all work together to ensure the world changes for the better in ways that really last. Aaron Sands, Blood:Water's Director of Operations, puts it this way:
"I think you'll find a lot of definitions and perspectives to the phrase 'sustainable development.' What comes to my mind is an approach that intentionally and continuously engages all stakeholders in an equitable way, and enables all stakeholders to be part of the ideas and solutions that are generated from the process."

— Aaron Sands
By engaging other perspectives and partners in our work, we have been able to develop a formidable non-profit that builds up other organizations to reach their own level of sustainability. Blood:Water and so many of our partners are working towards sustainable development continuously, and we are so grateful to be a part of their stories and for their enthusiasm to help us grow in our ability to serve them!