Thank You For Standing With Us in 2021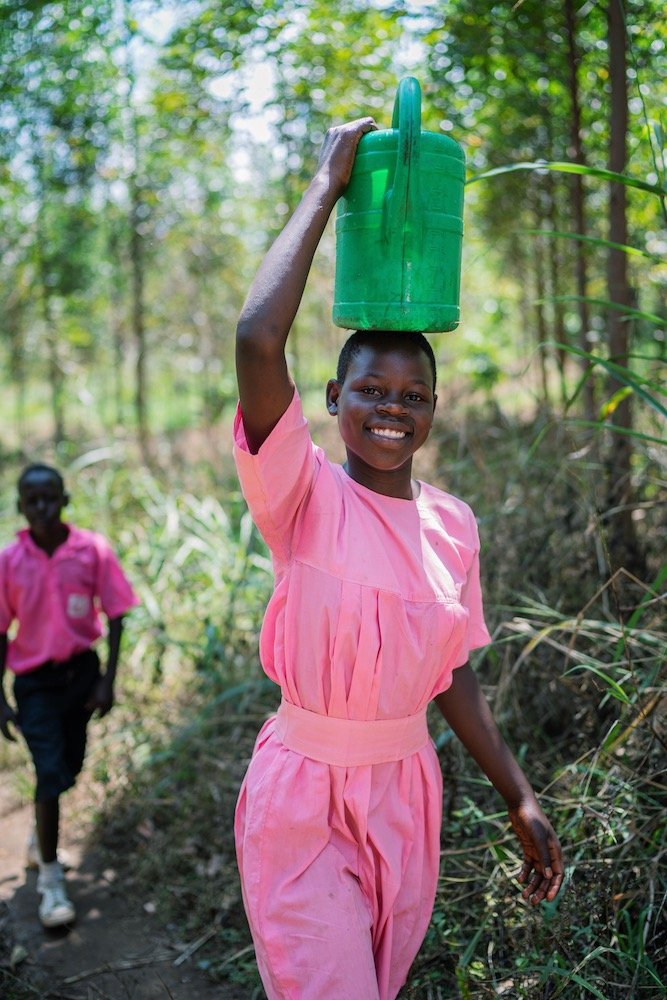 In reflecting on the end of the year, I remarked to our team this week that what excites me the most about year-end giving is not hitting a budget goal or tracking the number of gifts that came in, or even what the final dollars raised were.
Those things are wonderful. And we celebrate what those numbers represent, and the work that has been and will be accomplished because of them.
But what we really celebrate are the names. Your name.
You are bombarded each day with a flood of information that seeks to persuade you to believe this, buy this, do this, like this, or click this. And in the midst of all these asks, we have asked you to do something as well. We asked you to say yes to ensuring that children in Africa don't have to choose between education and clean water. Or say yes to a mother who desires to give birth to a healthy baby, born free of HIV.
We have asked you to say yes to local leaders on the ground who are looking for more than just financial support; rather they are seeking a true partner who joins them for the hard work that is needed to ensure projects in Africa are not short-term fixes, but have a long-lasting and sustainable impact.
Today, I am reminded of the verse in Galatians 6 where Paul implores us to "not allow ourselves to get fatigued in doing good. For at the right time we will harvest a good crop if we don't give up, or quit."
So when we see your name, it affirms that you have not grown weary in doing good work either. Over the last year, our partners on the ground in Africa have not grown weary, even when it would be easy to do so in the midst of such challenging times.
So we walk forward together, weary at times, but strengthening and encouraging each other as we go.
Thank you for your generosity to Blood:Water in 2021. Your support has allowed us to go forward into the new year with the confidence that we can say yes to what lies ahead, knowing you will be with us along the way. You have been a source of encouragement and hope this past year, and we look forward with eager anticipation of all that we can do together in the year ahead.
With exceeding gratitude,
Jake