Could a simple lemonade stand make a difference in the lives of children across the globe?
Consider this: if you sell 20 cups of lemonade for $2 each, you'll have $40. That $40 could provide clean water for a child in sub-Saharan Africa for their entire life.
Hosting a Lemon:Aid stand not only cures summertime boredom but also provides an opportunity to learn about global issues and make a positive impact.
By participating in Lemon:Aid, you can help raise awareness of the water crisis in Africa and provide clean water to communities in need. That means less children get sick, and more can attend school!
By taking action and participating in Lemon:Aid, kids can become global citizens who understand the importance of helping others and making the world a better place.
Download our Free Lemon:Aid kit below with all the tools you need to plan and promote a successful stand!
The Lemon:AID Download Includes:
A how-to guide with delicious recipes
Flyer/poster you can print and distribute in your neighborhood
Menu for you to display lemonade prices (You can also sell baked goods!)
Banner you can use to decorate your stand
Coloring pages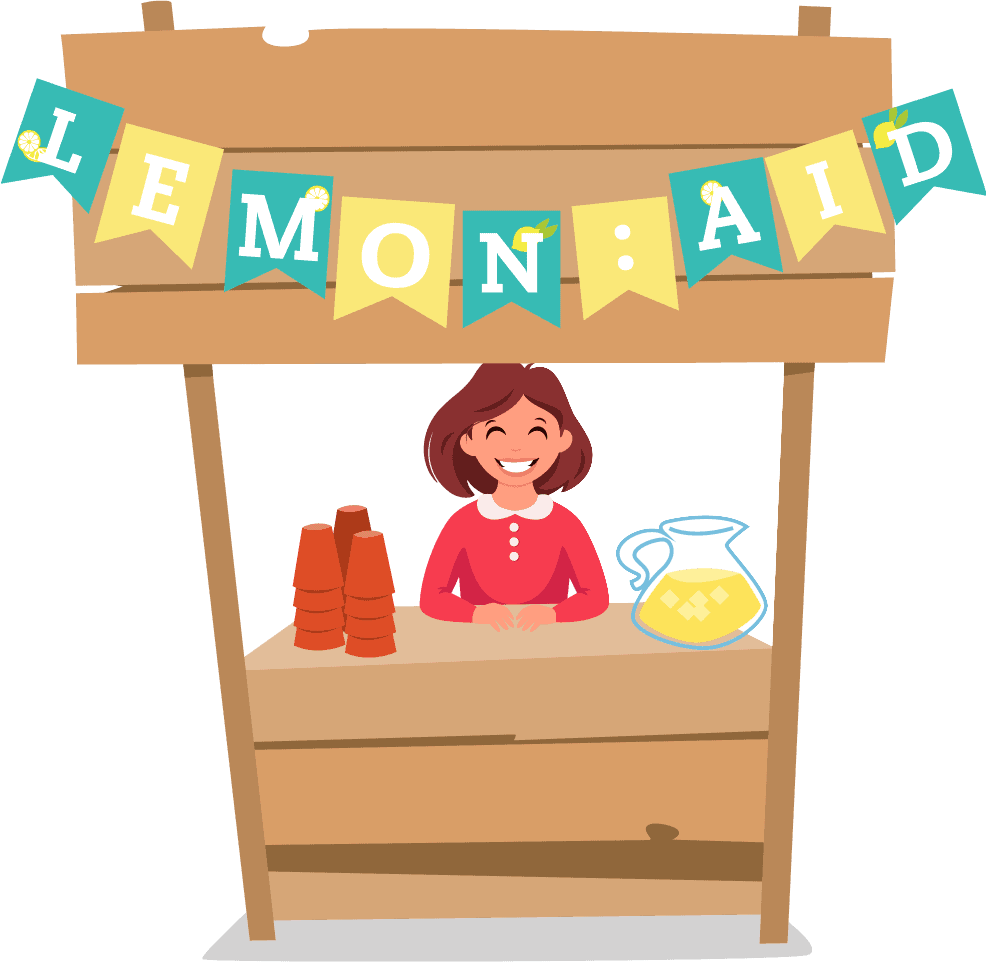 Join amazing kids just like you who made a stand for clean water!