The Impact of Clean Water & Sanitation for One African Village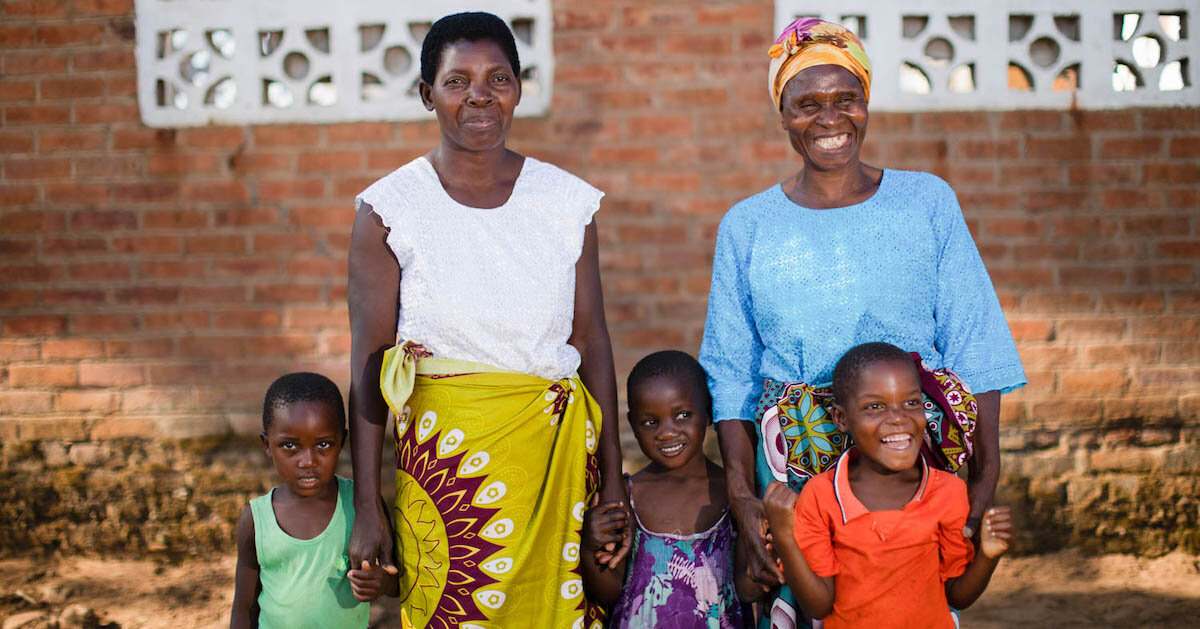 Seven years ago, the U.N. declared November 19 World Toilet Day in an effort to highlight the fact that more than 1 billion people on our planet lack access to a toilet or latrine.⁠ In honor of World Toilet Day, we'd like to share a story from our partners that highlights the tremendous difference that proper sanitation makes in a community.
Before we get into that, we also wanted to share that our inspiring supporter Allison Boley is doing her annual Drums for Toilets fundraiser, held annually on World Toilet Day!
On November 19, you can log into her virtual fundraiser here, to help raise money for our mission to provide clean water, sanitation, and hygiene solutions to communities in sub-Saharan Africa. See our blog last year to read more about Allison and what she has done in years past.
We have previously reported on the inspiring work of our partner COPRED (Community Partnership for Relief and Development) in their creation of the Early Childhood Development center in Chikalema, Malawi. School attendance at the Center had dropped to 50% for fear of a disease outbreak caused by the contaminated river that had been the only nearby water source.
As we have talked about before, proper sanitation and hygiene are just as important as having access to clean water in Africa, because both elements must work together in order to prevent disease.
Now, because of our partnership with COPRED and the generosity of our donors, the very rural Neno district can access the ECD Center's new VIP latrine and borehole well!
---
Here are just a few of the people that have benefitted from these new, life-changing developments:
Veronica Allan lives in Chifenthe, close enough to the new ECD center to fully feel the effects of its resources. There she can access the new VIP latrine where her fellow students, teachers, and caregivers can access a safe sanitation facility.
This means that instead of being prevented from receiving an education due to the lack of a proper facility, she and her fellow schoolmates can go to school safely without fear of a disease outbreak occurring.
Because of the ECD center (and its safe sanitation facility), Veronica can really pursue educational opportunities at her young age and therefore lay the foundation for a successful future.
---
Magret and her son Phillip live in the Chikalema village in the same district of Malawi. Magret is one of the caretakers of the children attending the ECD center.
The contaminated water that Magret and her community members used to collect for the village was used for drinking, cooking, cleaning, and bathing for the whole village and thereby the young students at the ECD center.
Because of installation of the new well at the center, Magret can focus on teaching and taking care of the children. Not to mention, her son Phillip, can attend school there as well!
---
In addition to the prevention of disease outbreak, the community will be able to use the runoff water from the well to irrigate the community's vegetable garden. This is very exciting as it will offer new self-sustainable sources of food and nutrients for the entire community! In addition, community members strongly supported the installation of the well, so it will surely be protected and maintained by the grateful beneficiaries!
We are so grateful that friends like you invested in this new latrine and water source, which are both going to have indescribable effects on the health and happiness of everyone in the Neno district who wouldn't have been able to access clean water or sanitation facilities. Because of you, COPRED and our other African partners can make sure these kinds of developments will continue to grow and reach more people than ever before!