Leadership Coaching Registration
As part of our efforts to diversify the technical services available to your organization, Blood:Water is supporting individual leadership coaching! Coaching is a process by which you work 1-on-1 with a trained and certified coaching professional to identify and work towards professional, organizational or personal goals. Our desire is that you are well supported as leaders to move your teams and visions forward powerfully.  For 2023, we are allocating 1 coaching opportunity per organization only. Please choose carefully and wisely the member of  your team to access this impactful resource and who will do so with the commitment to complete the program!
Format of the Coaching Program:
The coaching program, as a fairly standard practice is a five month long commitment with twice-monthly meetings for 1 hour. This means, 10 coaching sessions. The process begins with you filling a questionnaire providing information so that you and the coach can identify goals to tangibly work towards and set expectations on how the coaching relationship occur. You set the schedule, you set the agenda. It is for you and by you. This must be completed within the 2023 calendar year.
As the client you will sign a client agreement with the coach directly. The billing is fully the responsibility of Blood:Water. The coaching relationship and content of your sessions are confidential!  Blood:Water is not involved in any aspect of the coaching relationship except to validate that the sessions occurred for billing & payment purposes.
Please continue to the next section to read more about the coaches and how to register your organization for 2023.
Meet the Coaches!
Coach Cece Ojany, The Main Protagonist
After completing a BA/LLB (Arts/Law) at Monash University in Melbourne, Australia, I joined the Strategy/Business Performance Services team at KPMG.  I then moved into media planning & buying, first in Kenya with Scangroup, then in Australia with OMD.  My clients included Unilever, Kenya Airways, Diageo and Roadshow Entertainment.
The question: "what am I really doing with my life?" inevitably became too pressing because my life lacked balance. This was having a negative impact on myself and those around me.
It was during this time I took a risk, changed careers and joined the now-flourishing organic food industry, where I lead and mentored the sales team at Loving Earth. It was during this time I got my coaching accreditation with the Life Coaching Institute of Australia.
Once I finished that I decided to start The Main Protagonist, a vehicle through which I express myself and do rewarding work that I am deeply committed to - helping high achievers like you thrive in your work & in your personal life.  I've coached business owners, people in management positions and creatives.
Bio and photo credit: https://www.themainprotagonist.com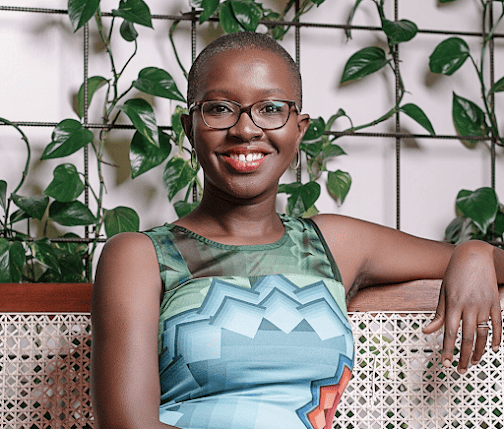 Coach Thomas Omollo
With Thomas' background in human resource management, systemic team coaching, strategic leadership, organisational development and psychology, he can help you grow by leveraging your human capital for optimal performance.
His primary objective has been to assist organisations in thriving as a whole by identifying and improving organisational practises, as well as training and mentoring personnel. From the 300 teachers he has trained so far through the MENTENDA program to members of organisations like the ICT Authority of Kenya, Alternative Agency, iHub, Blood Water, Juror Box, Transfer Pricing, and COPRED Malawi, the most rewarding part of his job is seeing people and organisations change for the better.
In his most recent work with Alternative Agency, Thomas employed an innovative technique in systemic coaching to make employees aware of three "worlds" and how they interrelated to produce outcome. These are the "Face - to - Face World," which was through interactions with the client and their face-to-face interactions with other key people, "The Larger External World," which comprises of the client's organisation, their business, their customers, and their target market, and "The Deeper Internal World" which is how clients think and feel, their mental models/underlying assumptions, and their deeper beliefs.
Thomas is recognised locally as one of the aspiring thinkers in the field of training and development, coaching, and sales. He has been featured regionally in multiple programs to empower leaders, entrepreneurs, young professionals and other fields executives & professionals.
Thomas has also served as Leadership Development Coach at the Kenya Community Development Foundation, working with multiple prominent institutions such as CIC Insurance, Victoria Bank, Isuzu Motors, and NCBA to conduct, among other things, quality control, training, and mentoring. He has also facilitated several summits and events, including the Hundred Leaders Live and the World Business Executive Coaching Summit.
Aside from being an independent consultant, Thomas has worked with firms such as Yagem Consulting.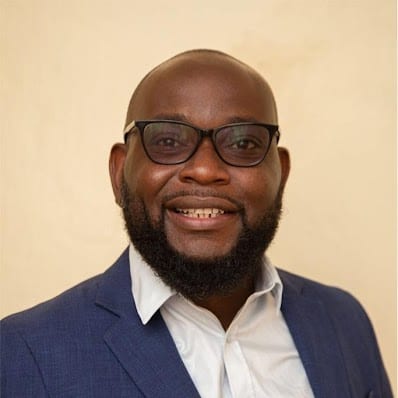 Coach, Achieng Masiga
Life Purpose Statement: To be a catalyst for the restoration of hope and dignity to the vulnerable
Dedicated organizational development, strategic & program management practitioner and NGO Leadership Coach, with over 25 years' experience in international development in Sub-Saharan Africa. Skilled in assessing organizational and personal issues and providing guidance for tailored improvement for the client. Holds a Master of Business Administration (MBA) degree from Strathclyde Graduate Business School, UK and a Bachelor of Education degree from Kenyatta University, Kenya. A resourceful and focused professional, results and solutions-oriented, creative, and passionate strategic leader, with strong decision-making and organizational skills. A multilingual individual with written and spoken competencies in 4 languages
I am an Independent Consultant and Certified Coach. I specialise in NGO Leadership Coaching. I consult in the areas of organizational development, strategic and program management. In my coaching engagements I draw on diverse professional and life skills and experiences to provide coaching on life, purpose, and leadership.
A client's experience:
Achieng's nature and commitment to work lead her to draw out issues that others may prefer to avoid. This has afforded her a tenacity to the resolution of matters especially involving righting wrongs, affording opportunities to those who would otherwise not have them and facilitating individuals and organizations alike to conceptualise possibilities and stretch beyond their limitations towards this. Combining a great sense of humour with profound truths in ways that have lasting impact, she engages very intentionally and thus gives her all to whatever she is focused on. What you see is what you get; authentic.
My work with leaders of NGOs starts from a recognition that my clients are already making a significant difference in the lives of people daily. Over the past two years however, even leaders with the best intentions have experienced stress of the pandemic among their teams with the uncertainty that has come with it. My role as a coach is to empower my client to make even more of a positive impact in the workplace by intentionally nurturing a positive culture leading to an even more vibrant organization than before.
I use the acronym ICE: to Inspire, Challenge and Encourage. I apply proven methodologies using mindset and behavioural principles to help my client flourish and see evidence of change in your work. My coaching style emphasises active listening, asking the right questions, and providing my client with options, not directives. This model of coaching is designed to help you maximize organizational resources to pursue you goal. This style is two-pronged; working with the leaders to maximize their strengths and abilities to lead their teams well, while also helping them to develop a coaching leadership style when working with their teams. I am committed to the client's personal and professional development and believe that you are the catalyst of your own advancement.
The first two sessions after the initial consultation direct clients towards an inward reflection, looking at the client's personality, values, and strengths. The remaining sessions focus on addressing the needs and expectations of the client in pursuing and achieving organizational goals.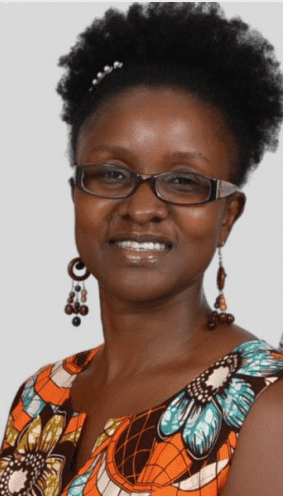 Option 4: Propose a Coach of Your Choice
You are free to identify a coaching professional you would like to work with in-country!
NB: This option will only be subject to securing comparable rates and coaching format to what our market survey has identified as standards for this service.